Leadership
<![if !vml]>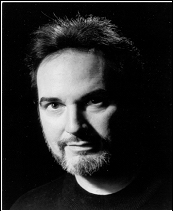 <![endif]>
Biographical Information

Dramatic Baritone Robert McFarland, The Atlantic Coast Opera Festival's Artistic Director and Founder, a celebrity opera singer, continues to dominate the stages of the world with a repertoire of over 114 Operas and 22 Musicals, many of which can be seen and heard on DVD and CD recordings internationally. He has been hailed as one of his generation's foremost singers and recording artists.

Having begun his musical career as an exceptional trumpet player, young Robert was awarded the opportunity to play with the Cleveland Orchestra in 1963 at the age of 12. The son of Margaret Jane McFarland who attended the famed Westminster Choir College in Princeton, New Jersey, Robert soon became very passionate in the study of vocal performance, eventually winning the National Metropolitan Opera Auditions in 1979. This led to his eight-year, twenty-seven-role career at New York City Opera under the leadership of Beverly Sills.

Since that time, Robert McFarland's vocal artistry has been showcased in nearly every major opera house in the world from Milano, Palermo, Rome, Barcelona, Lisbon, Nice, London, Santiago, Toronto & Montreal to Los Angeles, San Francisco, Chicago, New York (Metropolitan Opera and New York City Opera).

He has starred and recorded with the major artists of his day such as Plácido Domingo, José Carreras, Joan Sutherland and Montserrat Caballé, to name but a few. He is a favorite of such major conductors as Lorin Mazel, Zubin Mehta, and Bernard Haytink among others.

In 2005, Robert McFarland founded The Atlantic Coast Opera Festival, a 501©3 non-profit corporation designed to provide major career opportunities to hundreds of outstanding artists – and create by the same token a world-class opera venue.

Mr. McFarland brings extremely impressive credentials to his position as Artistic Director of The Atlantic Coast Opera Festival. He has a tremendously versatile knowledge of the business not only as a star singer, Temple University professor and singers' agent, but also as an international conductor and stage director. Moreover, he has extensive fundraising and marketing knowledge as a former associate of the late Beverly Sills, New York City Opera and Lincoln Center past director, whom he assisted in raising $14 millions prior to 1987. Truly, Mr. McFarland constitutes the ideal opera director.


«